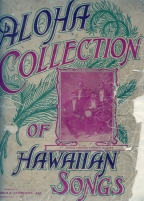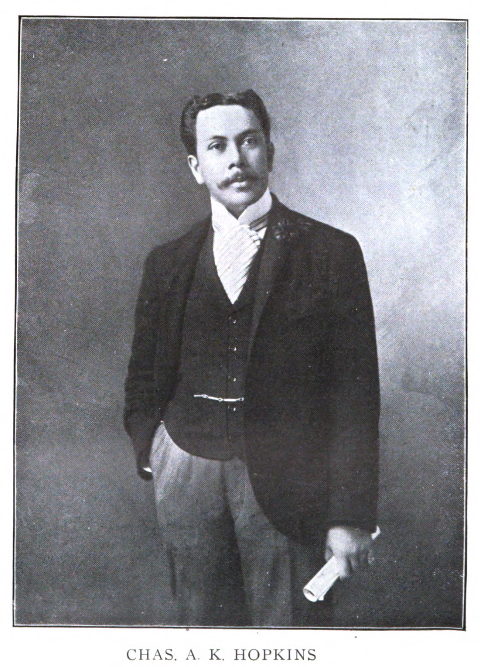 Hawaiian Melodies Reference Collection: Aloha Collection of Hawaiian Songs (Hopkins)
(1899; 1901, until 1928)
The first Hawaiian (notation) Songbook published)
Information & Explanation about this page - please read first; click here: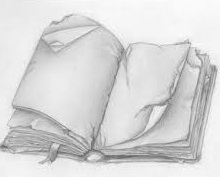 Created Feb 2004 ©2004 Mondoy Music | Last updated: 05/01/2020
DOWNLOAD a pdf of the 1899 publication. Donations welcome!
Click here or on Charles A.K. Hopkins (right) photo for his biiography
---
Songs in ALPHABETICAL Order ACHS
Aloha Collection of Hawaiian Songs (ACHS) 1899, 1901 ed. Charles (A. K.) Hopkins Walls Nichols Company, Ltd. Honolulu T.H.
Table of Contents & Cross-Reference with Ka Buke Mele O Nā Hīmeni Hawaiʻi (KBMH) Holstein, 1897, 2003 and Ka Buke O Nā Leo Mele Hawaiʻi (KBLM) eds. Keakaokalani & Bright, 1888 (labeled as "<1888 " below) This would mean the composition date, if not cited, is at or before 1888. These midi files include ACHS's original accompaniment and choral arrangements, resplendent in their 19th century musical mannerisms. The melody line of these soundclips reflects current orthographic/diphthong practice. All these songs are public domain, but these midi files, in particular, require permission for use beyond the home & classroom. Information about the publisher, Charles Hopkins, at the END of this page Mahalo.
TITLE Ref pg ( & midi) Solfege Authorship (edited)/Notes (fr. source)
---
Adiós Ke Aloha ACHS 060 SSSddTdrLLr Leleiōhoku / Hopkins (sic) Adieu, My Love. <1888 KBMH 021
ʻĀinahau ACHS 028 MFSSdrm, rmmffrTd Likelike; Princess Kaʻiulani's home. <1888 KBMH 141
ʻAkahi Hoʻi ACHS 056 mfmrT, dTLm Kalākaua; For Once Again ca. 1872. <1888 KBMH 065
Aloha ʻOe ACHS 006 SdmrdTdLS Liliʻuokalani; Farewell To Thee 1877. <1888 KBMH 049
Awaiāulu see Awaiāulu Ke Aloha
Awaiāulu Ke Aloha ACHS 020 ssmlsf#f, tftlsfm Mahelona, Lala / Hopkins (sic) The Remembrance... ca.1897. KBMH 152
Forget-Me-Not see Mai Poina ʻOle Iaʻu
Haili Pō i Ka Lehua see Nani Haili Pō i Ka Lehua
He Lei No Kaʻiulani ACHS 026 d'tlsf#lsm Edwards, John (sic) / Hopkins (sic) 1899 A Wreath for Princess Ka'iulani || same: Pau, John / Moki, W.(1916) in FCHS pg. 020
Honesakala ACHS 076 ref. SSSdrmfmrLr Thomas Lindsey (sic) / Nape (sic) Honeysuckles ca.1897. KBMH 124
* Tom Lindsey (in KBMH, Lindsay) was a hapa-haole with a sweetheart. One morning the both of them made a honeysuckle lei and then he went to work. He returned unexpectedly and saw a horse in front of his sweetheart's house. When he looked in he saw his beloved wife in the arms of his uncle. Heartbroken, he left the lei on the door knob. He composed this song in grief and died a few months later (Told by Mrs. Pukui to Noe Mahoe)
Ka Inu Wai see Maikaʻi Ka Makani O Kohala
Ka Wiliwiliwai ACHS 084 SSLSFSdm Liliʻuokalani; <1888 (In Hui Hanai (1899): ca.1890. KBMH 109
* Lahilahi Webb told Mrs. Pukui that Liliʻu sat on her lanai and became fascinated as she watched the sprinkler turning on the lawn next door. It was the first time she had seen a sprinkler.
Kalākaua's Serenade see Ka Laʻi ʻŌpua
Ka Laʻi ʻŌpua ACHS 016 ddddMFSS,SLSF#F Kalaukoa (sic), Mālie / Hopkins (sic)"Kalakaua's Serenade" ca.1897. KBMH 172
Kapilina ACHS 048 mfsd'd'd', tlls,td'rd'tlstd' - / arr. Hopkins; 1899 United
Ke Aloha I Hiki Mai ACHS 010 ddTsfTTdm Kalaukoa (sic), Malie / Hopkins (sic) Flower of My Heart ca.1897. KBMH 114 (Pōkaʻī )
Lei Ohaoha ACHS 082 mrdTdrmfsls - / Nape (sic) How I Love to Gaze ca.1897. KBMH 133
Lei Ponimōʻï ACHS 022 ssf#smddT Huelani (sic) / Hopkins (sic) Wreath of Carnations ca.1897 KBMH 122: Luliʻuokalanai / Coelho, William or Huelani (see QS pg. 226)
Mai Poina ʻOe Iaʻu ACHS 012 (S)mrdSMLSFM chorus: m'r'd'smlsf - / Hopkins (sic) Forget Me Not HMA: Libornio; J.S. ca.1897; also Doiron, Lizzie; repub. 1907. KBMH 128
Maikaʻi Ka Makani O Kohala ACHS 042 mfsssltd'r'm's chorus: fmmrrmrSdrm Sheldon, William / Nape (sic) "Ka Inu Wai" / Kohala's Breezes, ca.1880s. <1888 KBMH 031
Maikaʻi Waipiʻo ACHS 038 SSdTrL, rd#mrdTLSS Likelike; Beautiful Waipi'o 1870s. KBMH 120
Makalapua ACHS 018 sssfmmmmmrmsf - / Nape (sic); O Budding Flowers Contended, see HMA 164; K2 112. <1888 KBMH 117
Maui see Maui Nō Ka ʻOi
Maui Chimes see Maui Nō Ka ʻOi
Maui Girl ACHS 088 ssflsf#sm, sd'm'r'd'l - / arr. Libornio, I. (sic) ©1892 W.E. Reynolds H.I.. KBMH 147
Maui Nō Ka ʻOi ACHS 014 mfsm'sr'd'msd' - / Hopkins (sic); 1899. "Maui", Wrapt in Verdure KBMH 127
Maunawili ACHS 073 mmfmds bis, rrmrTSTdrdd - / Hopkins (sic); 1899. Hawaiian Hula
Moanalua ACHS 094 mmfss,sf#slsm',ssmfr', sfsmd' - / arr. by Prof. David Nape ©1896 Wall Nichols Co. Hawaiian Hula
Moanikeʻala ACHS 078 mfssslsrmd K1: ssslfrd Leleiōhoku; My Sweet (King's arr. (K1 068) slightly different) 1870s. <1888 KBMH 015
Nā Hala O Naue ACHS 080 ddSSddMS, dTdd - / Nape (sic) Hawaiian Hula <1888 KBMH 174
Naʻi Aupuni ACHS 046 dddmsd', sltd'lss - / Nape (sic) My Wreath of Lehua ca. 1897. KBMH 166
Nāmolokama ACHS 067 dmrmffmf - / Nape (sic) My Love to Thee <1888 KBMH 044
Nani Haili Pō i Ka Lehua ACHS 069 sd'sf#sls bis, stlstd'd' i / Hopkins (sic), My Love to Thee <1888 KBMH 145
Nuʻa O Ka Palai ACHS 030 SdddSdrm,mfmTdrrmrLSd Leleiōhoku; The Ground is Strewn <1888 KBMH 082
Nuʻuanu Waipuna ACHS 032 mmMSmr, rrSFrd Kealakaʻi, Mekia (Maj) / Hopkins (sic) Oh, Tempt Me Not, My Darling ca. 1897. KBMH 064
ʻOi Hoʻi Hā ACHS 058 msf#slssT, rsfrmfm - / Nape (sic) Upon the Crest of Wailana ca. 1897. KBMH 133
One, Two, Three, Four ACHS 091 d'tltfstltls Kalama, S.©1892 W.E. Reynolds H.I. KBMH 160
Paʻahana ACHS 064 MFSmSFrTdrdS,SSmSFrTdrd - / Hopkins (sic); 1899. Hawaiian Hula
Poli Pumehana ACHS 040 SdTdrmfsm Kaʻahiki, James / Nape (sic) Dear Heart <1888 KBMH 018
Pua O Ka Hēʻī ACHS 052 SSddrddT, Tdrmfsls - / Hopkins (sic) The Hēʻī Blossom ca. 1897. KBMH 163
Pua Sadinia ACHS 054 mdfmrddrl, Strmfrmm - / Nape (sic) Gardenia Flower <1888 KBMH 103
Remember, Be Sure and Be There ACHS 050 SffrrTdrSM,SfrTdrmm Elia / Hopkins (sic); ca. 1897. KBMH 052 *a.k.a. Moaʻula
Sunday Mānoa ACHS 071 mfsf#sm's,f#sls#lf's Holt, Eliza / Hopkins (sic). <1888 KBMH 139
Sunny Mānoa see Sunday Mānoa (likely a Hopkins typographical error, or the other way around? KBMH: "Sunday Mānoa")
Sweet Lei Lehua ACHS 044 slsff, ltllss Kalākaua <1888 KBMH 017
Sweet Lei Mamo ACHS 086 ref. smddT, lsrfm Huelani / Hopkins (sic); ca. 1897. KBMH 158
Sweet Violet ACHS 036 MFSdmrrd, dddTLLS - / Hopkins (sic); <1888 KBMH 047
Tomi! Tomi! see Nā Hala O Naue
Ua Like Nō A Like ACHS 008 slsfrTlls Everett, Alice; 1882 / Arr. H. Berger, Sweet Constancy KBMH 176
Violeta ACHS 024 Sdmsf#slsfmrL Huelani / Hopkins (sic); ca.1897. KBMH 135
Wai O Punalau ACHS 034 SsddTdrmfmd Holt, Eliza / Nape, (sic) Waters of Punalau <1888 KBMH 112
Waipiʻo ACHS 062 ref. MFLS,. mfmrL - / Hopkins (sic); 1899. current solfege: MSLS ....
Wiliwili Wai see Ka Wiliwiliwai

* These are "liner notes" from a copy in possession of Noe Mahoe; many thanks, Noe :-) This project-page is dedicated to her :-)
< Song text appears in Keakaokalani & J.M. Brights, eds., Ka hoonananea o na home Hawaii: Ka buke o na mele Hawaii no ka pono a me ka pomaikai o na home Hawaii, na ananina hoolaulea a me na aha mele hoonananea, (KBLM) Honolulu: Hale Pai Mahu P.C. Advertiser, 1888. (Info from appendix II in KBMH, compiled by Dr. Amy K. Stillman, 1999)
Some other observations: Many syntactical "anomalies" in KBMH (1897) seem "corrected " in ACHS, (1899) despite ACHS's many typos, added hyphens, and numerous notational / harmonic errors. The English song-texts in ACHS seem to reflect the sense of the Hawaiian.